Creating Outstanding
Websites with More Value for Businesses Worldwide.
Our Design, Your Success
Creating Outstanding Websites with More Value for Businesses Worldwide.
Our Design, Your Success
Creative Web Design
Dedicated to design & develop modern, unique and fully responsive websites at low cost, with creativity and attention to details, based on your specific needs and preferences.
Because your website is your brand's online window and it deserves to be nothing less than a piece of art.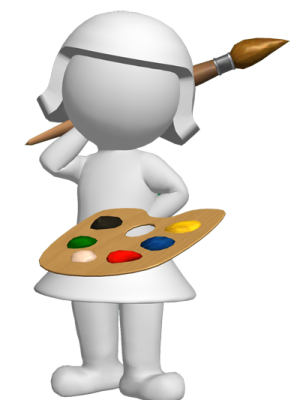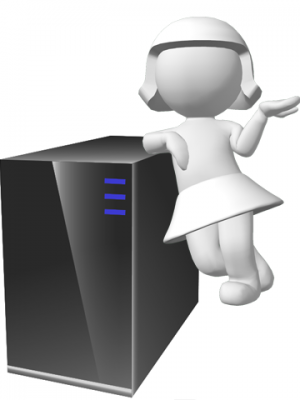 Web Hosting & Maintenance
We chose to partner with a leading US web hosting company, in order to offer top quality hosting servers with our own dedicated and personal tech support, pointed to your website's exact needs.
We also provide ongoing website maintenance with updates, backups, security, reports, analytics and more.
Clients Share Their Experience

"Shay was contracted to build my website from scratch. He exceeded my expectations from day one by demonstrating creativity, responsiveness, and professionalism. I am extremely pleased with my website and I would certainly use Shay in the future. Moreover, I will recommend Shay to my friends and colleagues. Great job, Shay. Thank you so much! You are the best!"-Robert C, The Greybeard Experience

" Shay was excellent to deal with. Great design and communicated extremely well. Our website has gone from being very outdated to modern and exciting. Will definitely use Shay and Star Design again. Highly recommended. I look forward to the results.. "
-
Donna D, Palm Beach Plumbing

" Excellent work, I have paid 10 times as much in the past for web-sites that look less professional. Delivered in only 2 days. Highly recommended and will definitely work with Shay again "
- Kevin J, Rampart Blue

" Very satisfied with the project, very pleasant person to work with, highly recommended. will definitely use again for the next project. "
- Dr.Van V, Rainforest Skin Cancer Clinic

" Star Design was a pleasure to work with. Shay was extremely professional, communicated with me at every step of the way, and went above and beyond to troubleshoot when server issues occurred. The job was completed well before schedule and done to perfection. I would hire Star Design again in an instant if I ever had web design needs. "
- Angela A, Datsun Doctor

"Excellent work. The team at Star Design completely understood my brand from the very start, and was able to convey our message in a clear, and elegantly direct way. The artwork is very nice, and the programming on our site has worked without a hitch. Enquiries were responded to quickly, I know the team will there as the site continues to evolve. Will look forward to working with Star Design again soon. PS Shay's a great guy"- Thomas M, Code Novus

" Shay is very good to work with, his customer service is excellent. Shay is very patient and his work is of a high standard. His response to any questions was always prompt. 10 out of 10. "
- Michael
H, Lonsdale Merchants

" Shay of Star Design was absolutely amazing, he created a fantastic website for me, offered great ideas and suggestions, responded very quickly, (often immediately!) to any queries I had, was always willing and able to make changes and alterations to my initial concept at my request. He is courteous, helpful and extremely efficient. I could not imagine being able to find a better programmer and web designer. I can recommend Shay wholeheartedly, brilliant! "
- Veronica R, Achnacarry Cottage

"I couldn't be happier with the work that Shay and Star Design did for me. I asked for a professional looking website with a very specific and unique design aspect and the finished product was spot on. Shay was very responsive every time I had a change or question which there were many of. He got back to me almost immediately every time and we were in opposite timezones. The website was finished within a week of me getting the content over to Shay and he is still helping with updates and changes even after the project has been completed. I very highly recommend Star Design! "
- Nicole A, Mercatura Global

" Shay was a pleasure to work with, easy to connect with and stayed with the project until I was satisfied. He's definitely someone I will continue to go to for my website needs! "

- Dr. Phil J, Global Next

" This was the best experience I've had so far with anyone who is an IT/Web Design professional! Shay is extremely efficient, professional, always flexible and has an unbelievable sense of esthetic! I am so fortunate to have found him to redesign my website. We ran into problems on our end since our web hosting company needed to upgrade our account. He was very patient on his end and never made us feel like we were taking too long with the other company (since we had to wait for them to finish before we could pay him for his design of my website). He will definitely be my "go to" web designer and I will definitely be throwing more business his way! If anyone would like to get a personal reference, I would be happy to oblige! "
-
Dr. Sabrina F, SKF Books

" Shay was fantastic from the outset. He communicated exceptionally well, listened to feedback on design issues and implemented many variation requests promptly and with grace! His rate was reasonable and his work was excellent."-Simon R, The Magic Mitten

" Wow, is all I can say. Shay did an amazing job for me on my website. I asked him to re-engineer and modernize a website that I had done (poorly I might add). He produced extremely high quality work and turned in around as promised. I really felt I was working with a partner and I highly recommend him! "
- Larry K, Wells Fargo

" Spectacular. He exceeded everyone of our expectations. He was SUPER fast, amazing responsiveness and so warm and encouraging with our rounds of suggestions. He was so good we paid him more than we originally agreed because he deserved it. "
- David A, PBS Therapy\

" My experience with Star Design was the most pleasant one during the whole duration of the project. Key qualities of developer I'd like to mention: - high professionalism - ability to listen to the client - handling requirements and asking the right questions when clarifying them - high quality development with great results - adhere to the project deadlines - prompt response & excellent communication. Hope to work with Star Design again in the future! Thank you! "
- Vitaly S, The Artist Robert Shlimak

" Shay at Star Design did an outstanding job. He is an absolute pro. The site looks great. Any changes requested were done quickly. He is extremely responsive. No matter what time of day I made a request or asked a question he got back to me quickly. I would highly recommend him for any website building and design work. I can't imagine where you would find a better experience. "
- Phil M, Triboro Investment Management

" In every respect Star Design exceeded our expectations. They completed a 2 week project in less than a week. After first listening very closely to what we wanted, they provided excellent design ideas, stock photo selection assistance, graphic design, web site layout, web site navigation, and overall web site experience recommendations. Through the course of this "from scratch" website design and implementation project, we uploaded many files, exchanged many messages and emails. They were always on top of the entire project and very responsive..."
- Gregg M, M&M Beauty and Wellness

" Star Design did an excellent job on building out the website for our non-profit organization. From design concept through programming and even graphic design Star Design was always proactive in offering up innovative solutions and implementing them on the site -- always keeping in mind both the limited budget and the project timeline. I would warmly recommend Star Design to anyone with a similar project. "
- Jonathan B, Tasa Fellowship